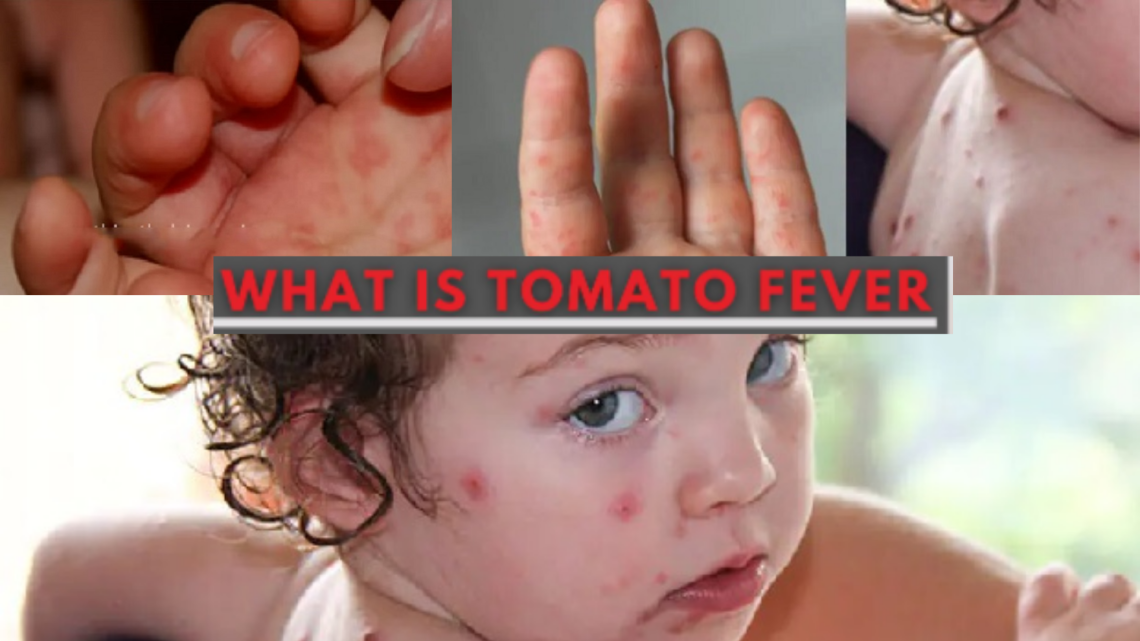 Tomato Flu or Tomato Fever: Amidst the increasing cases of coronavirus, a new disease has knocked in the country. This new virus has been detected in children in the southern state of Kerala, which is the most vulnerable children. After the arrival of new virus cases, the surrounding states have become alert. This fever has been named Tomato Flu. The disease of tomato fever or tomato flu is seen in children below five years of age. According to the initial reports, this is infecting children up to five years of age, and there is no specific medicine to treat it. It spreads rapidly like other viral diseases. However, there is also news of confirmation of this disease in other states and countries. So, let us try to know in detail what is Tomato Flu or Tomato Fever. Know its Symptoms | Causes | Prevention. Consult at Asthma Bhawan.
Tomato Flu or Tomato Fever – Asthma Bhawan
The maximum impact of tomato flu is in the Kollam, Neduvathur, Aanchal, and Aryankavu areas of Kerala. Apart from Kerala, it is being investigated in neighboring states. A medical team is investigating rashes and other diseases related to tomato flu in Coimbatore, Tamil Nadu. What is Tomato Flu or Tomato Fever? Know its Symptoms | Causes | Prevention
What is Tomato Flu?
Tomato flu cases have raised concerns amidst new cases of corona being reported daily. Tomato fever or tomato flu is a new disease confirmed in more than 80 children in Kerala. This is a type of viral flu that is most commonly seen in children under the age of 5. Children who are infected with tomato flu develop red rash-like tomatoes on their bodies and due to this they have burning and itching on the skin. Apart from this, the patient also gets a high fever when infected with this disease. Children who get infect with tomato flu have severe body and joint pain along with dehydration problems. According to the information given by the officials of the Health Department of Kerala, this infection has been seen in children below the age of 5 years and is spreading rapidly.
Also you can visit: COVID 19 XE Variant- Symptoms | Treatment | Precautions
Tomato Flu Symptoms
Tomato flu is a type of unknown fever whose cases seen in Kerala. Since it is a rare disease about which not enough information is available yet. Therefore, it is also difficult to say whether this disease is cause by dengue or chikungunya. While giving a warning from the Health Department, it has also been said that if this disease is not control in time, then it can spread rapidly in the state. Some of the major symptoms of tomato flu are as follow:
Tomato-like rash and rash on the body
High fever
Pain in the body and joints
Swollen joints
Abdominal cramps and pain
Nausea, vomiting and diarrhea
Coughing, sneezing and runny nose
Change in the color of the hand.
Dry mouth
Dehydration
Excessive fatigue
Skin irritation
Get alerted if you notice any of the above-mentioned symptoms in your child or know about What is Tomato Flu or Tomato Fever? Know its Symptoms | Causes | Prevention. And without considering these symptoms as common and without ignoring them, consult the Best Allergy Hospital in Jaipur.
Tomato Flu Causes
More cases of tomato fever or tomato flu have been report in different parts of the state of Kerala. Actually, it is a rare disease and seen in children below 5 years of age, so no accurate information has been reveal about it so far. The Health Department of Kerala State is continuously monitoring the situation. Especially this disease is happening in young children, so the concern has increased further. Due to the lack of information about it, it is very difficult to say that due to which this disease is spreading or what are its reasons.
Check this also: Booster Shots and Other Vaccines of COVID-19
Prevention of Tomato Flu
Since experts do not yet have any specific information about tomato flu, there is no exact cause and cure for it. Children infect with this are also being treat like flu. To protect children from Tomato flu, first of all, it should be kept in mind that as soon as symptoms appear, contact the doctor.
Tomato fever prevention
If you see any symptoms in your children, then consult a doctor immediately.
Give water and fluids to as many children as possible.
Do not allow it to itch on the blisters.
Keep the temperature of the room low so that there is no problem due to irritation in the blisters.
Give less fried and spicy food to children. Also, give only simple food.
Give children at least one week's bed rest.
Please consult your doctor for the Best Allergy test in Jaipur before giving any medicine.
Keep the child isolated and take special care of cleanliness.
Keep away children from infected children.
Tomato Fever When to see a doctor?
Consult a doctor before traveling or make sure that you've obtained any necessary vaccinations and pre-travel guidance for healthy traveling there. Immediately see a doctor if you have any of the above signs and symptoms after returning home. Preferably, consult at asthma Bhawan- Best Allergy Hospital in India who specializes in medicine or infectious illnesses. It would help to know about What is Tomato Flu or Tomato Fever? Know its Symptoms | Causes | Prevention.