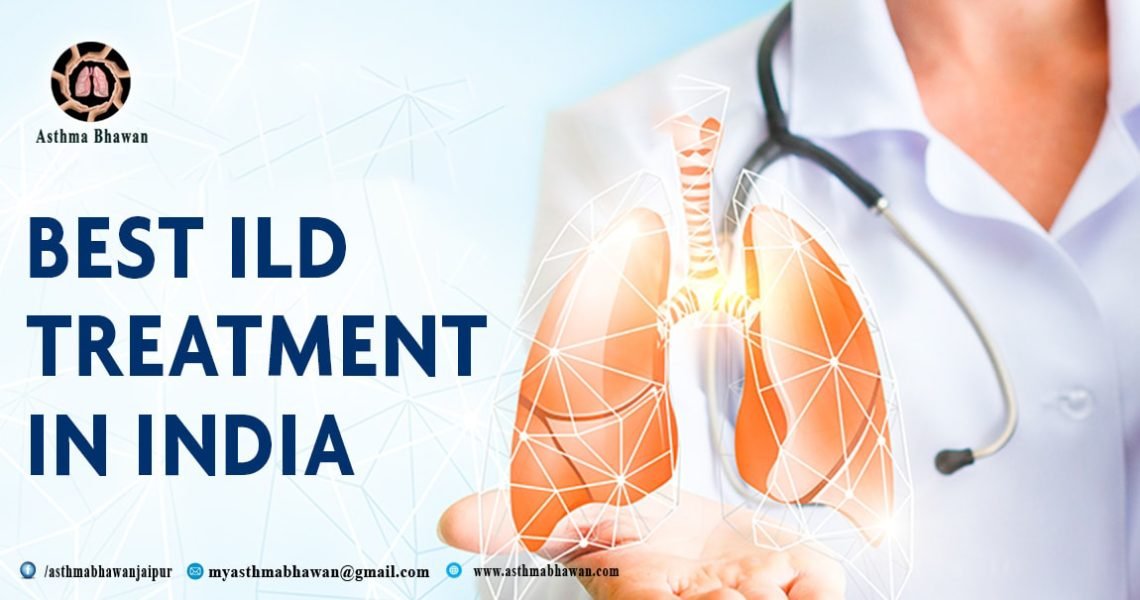 Best ILD treatment in India: When the lung tissue is supporting and between the airs cyst growing by hurting each other then patient face many disorders, in medical term we called (ILD) Interstitial Lung Disease. In most of the cases shortness of the breath is very common symptoms we notice in our patients. Before go to the doctor to tell about symptoms, write down about your family history if they faced same disease at their time included occupational and medical history to rule out environmental pollutants, infections, occupational exposures, and autoimmune diseases.
Best ILD treatment in India
When patient come in our hospital, various physical examination and important test will perform in our modern technology labs to find any symptoms such as crackling sounds produce in the lungs, skin, joint, and any changes in nails. On Asthma Bhawan you get the Best ILD Treatment In India. There is an exercise tolerance test is also perform in which patient walk on a treadmill for 6 minutes, at that time we record patient's oxygen level.
Important Symptoms of ILD
The starting symptoms and sign of Interstitial Lung Disease include shortness of breath and dry cough with exertion or at rest. In starting it is very difficult to find out the symptoms, it is only noticed with climbing stairs, exercise and other activities. As time increases these symptoms is more visible to notice even while dressing or bathing. Click Here For more : http://asthmabhawan.com.
How is it Diagnosed
To determine the exact type of ILD, CT scan of the Chest known as HRCT is important. 6 minutes walk test is also good to recognize prognostic value and status. In rare case when disease in its serious level, trans- bronchial and bronchoscopy biopsy and on chance, an open lung biopsy required to get the idea about the type of Interstitial Lung Disease.
Treatment of ILD
On the cause and symptoms of the ILD, treatment depends. We provide the Best ILD Treatment In India. There are various therapies which we perform by our specialist such as vaccination, pulmonary rehabilitation, oxygen therapy and lung transplantation.