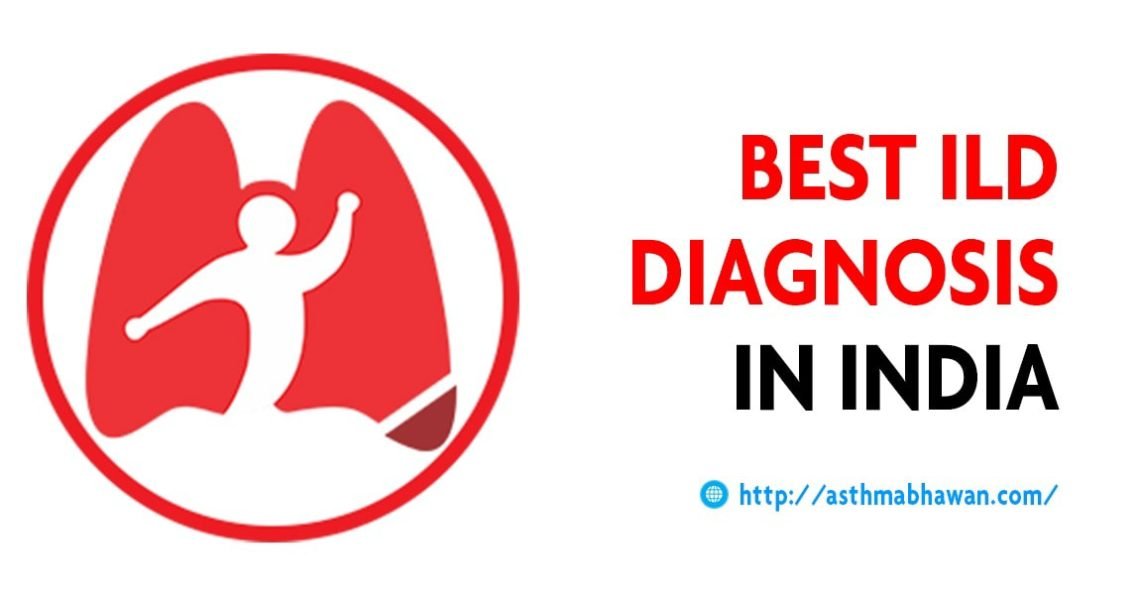 Best ILD Diagnosis in India: Recognizing and resolving the reason for interstitial lung disease can be difficult. Many types of diseases include in this category. In addition, the symptoms and signs of a high range of medical requirements can emulate interstitial lung disease, and doctors at Asthma Bhawan lead these out before giving a final diagnosis. Interstitial lung disease (ILD) consist a group of chaos distinguish by the irritation, pain and continues scarring of the interstitial space within an organ or tissue called as interstitium. If all the treatment for Interstitial Lung disease is failed to stop the continuous growth then the only option is seen as the major condition i.e. lung transplant.
Symptoms of Interstitial Lung Disease | Best ILD Diagnosis in India- Asthma Bhawan
Asthma Bhawan is the Best ILD Diagnosis in India. Our doctor has an experience of dealing with chronic cases of Interstitial Lung Disease. Shortness of breath and dry cough are the common sign of interstitial lung disease. Never ignore these symptoms also concern with the best doctor at Asthma Bhawan. Most people who are suffering from ILD have symptoms of breathing difficulty, including:
Shortness of breath that may worsen day by day
Dry coughing, generally nonproductive
Reduced physical exercise patience
Fatigue or tiredness
Weight loss, joint, and pain in muscles
For more details and any query visit Best Lung Cancer Diagnosis in India
Various Aspects that may increase the chance or risk of ILD are
Age: In Most of cases we noticed that interstitial lung disease normally affects to adults, children and teenagers are less commonly affected by this disease.
Family History: People who have any family history or background of ILD increase the chances of this disease.
Smoking: Smoking is the main reason to increase the chances of interstitial lung disease.
Diagnosis of ILD
To analyze ILD, we the Best ILD Diagnosis in Jaipur, Rajasthan at Asthma Bhawan takes your complete medical history and completes a physical test. After that, they check the signs and symptoms of interstitial lung disease like rales or heard sounds with the stethoscope and clubbing of the fingers. Additional diagnostic tests may include:
Pulmonary function tests
Blood tests to look for connective tissue disorders and different diseases
Echocardiogram
Chest CT scan
Bronchoscopy and lung lavage
Surgical lung biopsy
ILD disease is commonly involved in obstructive sleep apnea, pulmonary embolism, osteoporosis, and pulmonary hypertension. Furthermore, our ILD expert doctors provide the best care to our patients. The professional team of the doctor in the Asthma Bhawan had the experience of Lung transplant surgery with the successful result. There are several factors like general health or age through which the successful lung transplant depends.